Currently at Calvary Chapel of Longmont...
Calvary Chapel of Longmont has resumed our gatherings. We are strictly enforcing the wearing of masks and social distancing until further notice. We have taken careful precautions in keeping the church safe and germ free.
Calvary Chapel of Longmont is a friendly and relaxed church. The atmosphere in our worship services is casual, while reverent. Dress is casual – though you may see both suits and tee shirts. Worship in Song begins Sunday mornings at 9:30 and lasts for about 30 minutes. Most of our music is contemporary, but we include a mixture of hymns, both traditional and "contemporized." We believe in teaching the entire Bible, chapter by chapter, verse by verse, and our messages are usually expository sermons / teachings that last 40 minutes to an hour. We celebrate Communion / the Lord's Supper once a month, usually on the first Sunday. We also have a nursery and age appropriate classes for children and youth. Our worship in song and teaching is followed by food and fellowship.
Join us for our 9:30 Sunday service!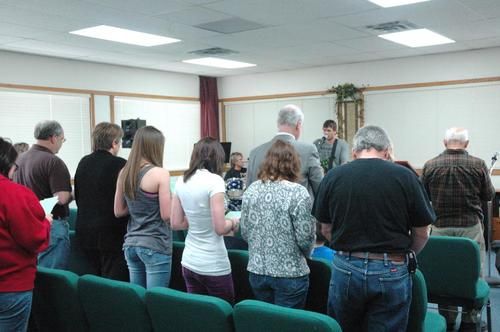 Wednesday Worship & Prayer is thirty minutes of worship in song is followed by an hour of conversational prayer – with a reading or brief teaching sometimes between the two. There is no childcare or youth ministry on Wednesday evenings.